Late Spring Morning Dew flower art prints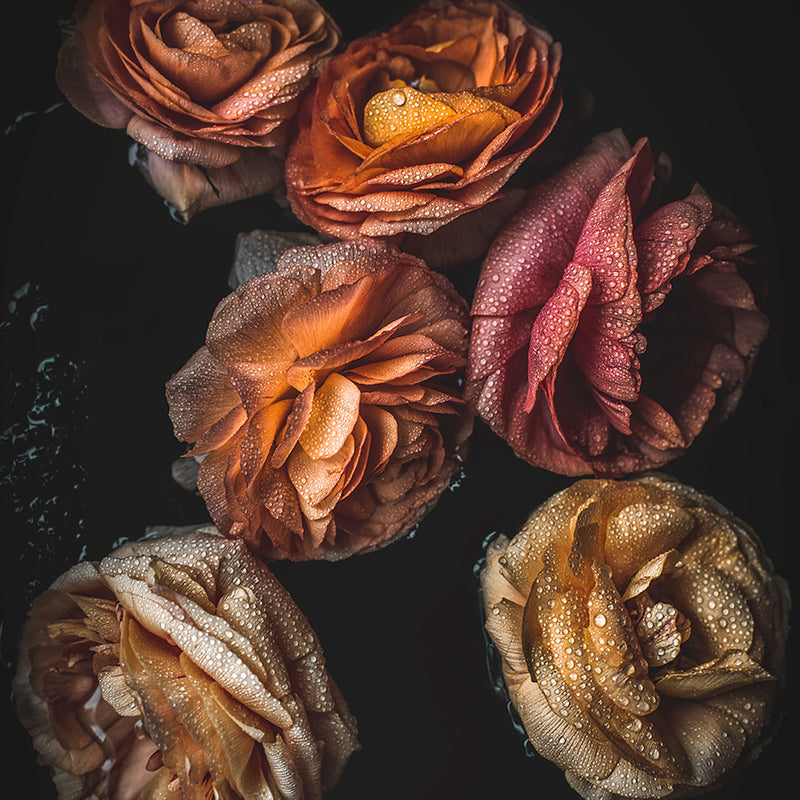 I was drawn to create this beautiful piece to showcase my love for the early hours. For the indescribably fascinating droplets of dew. Utilizing natural light, I highlighted the Ranunculus blossoms as they're kissed by water. I am so delighted to bring you this limited edition series of fine art flower prints: Late Spring Morning Dew.

Have you ever experienced goosebumps from a memory? A trip to your childhood that feels so real, you can smell your mother's perfume? I like to think we all have these special moments - joys held close to our hearts for a lifetime. A mental picture that takes our senses back to where we began. People often say it's the Remarkable that we remember best, but for me, it's a simple pleasure - my morning ritual.

Growing up in Romania, my morning routine started early. Aside from subtle shifts, this one thing has been a part of my every day for years. I rise a little bit before the sun peeks through the clouds, then I bound into the kitchen for something warm. Is there anything better than the humble Morning Beverage?



As a child I enjoyed hot milk, but as an adult my go-to is espresso. With said beverage in hand, I plot my hopes and dreams for the day and then go out for a long walk. Here is my favorite part - running my fingertips through grass or petals to feel the droplets of dew. Ahh... that brings back the best memories.


with love,