Blushing Romance flower art prints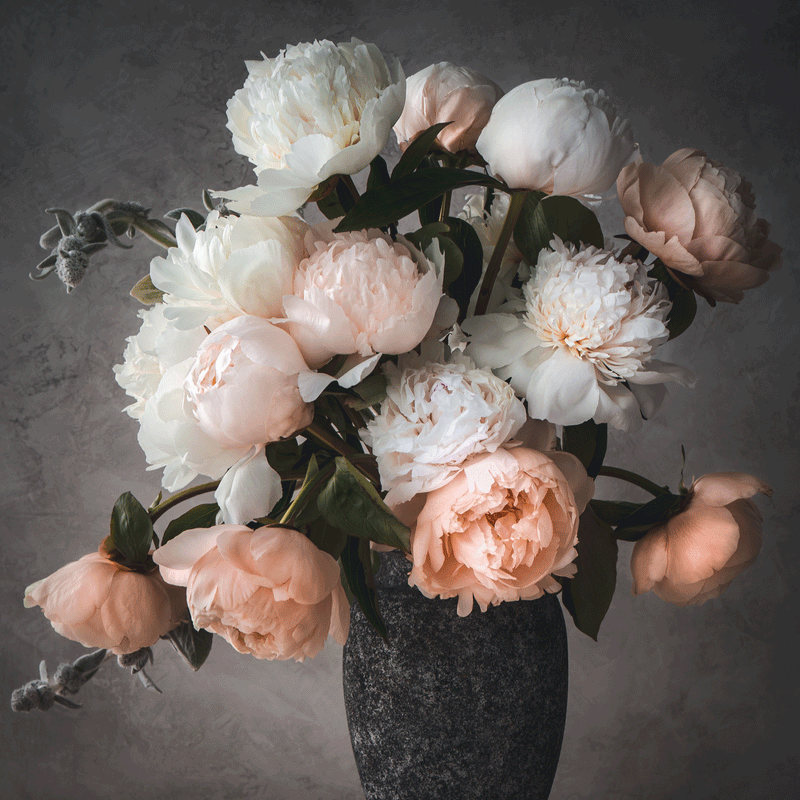 This vessel filled with early summer peonies in ombre hues of magenta and blush still makes my heart skip a beat. Isn't it incredible how just one type of flower can appear in a multitude of shades, not to mention how her form can almost fool one into believing she might be another variety entirely! 
What begins as a tight, round, unfurled bud transpires to become the fluffiest of flowers with layer upon layer of delicate petals. Sunshine yellow centers characterize some of nature's deeper toned peonies, their pollen heavy stamens an invitation for the emerging honey bee. Often short lived but never short changed of their beauty, these favorite spring blooms are surely what makes the month of June so extraordinarily spectacular, don't you agree?
with love,