As seen in Vogue!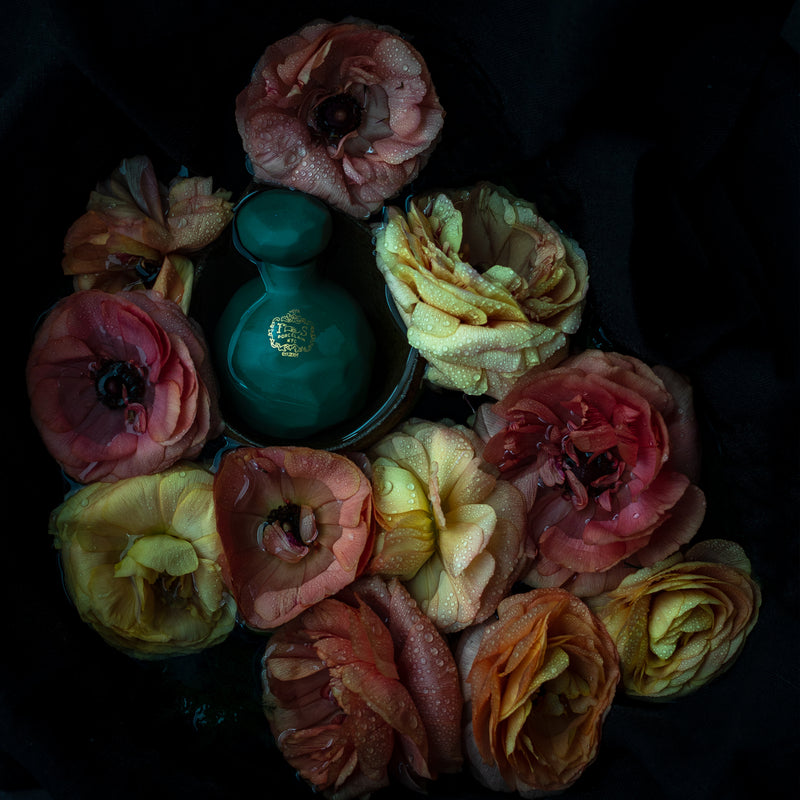 I am incredibly honored that my photography was featured in Vogue.
Growing up, I always looked to this prestigious publication to see all that was beautiful and glossy - a little insider peek into the world of the most sophisticated. It was always fascinating to me to see how their photos could take something as simple as a perfume bottle and turn it into art. How does that thing that sits on my mom's vanity, become this incredible sculpture of suggestion and luxury? I knew there was magic involved.
To come full circle and see my own photography featured in those pages is a bit surreal - knowing that I can now harness the magic that eluded me in my childhood. It makes me smile to know that the piece my work was featured in is particularly fitting too, as my photography is intrinsically tied to the world of perfumes.
Perfume and my fine art flower photography
The beauty of perfume is in its subtle ability to elevate the subject - as Bouchardy says in the article, "I have traditionally preferred scents to whisper, not scream—to linger and enhance identity, not alter reality." This is how I view the purpose of my work as well, to enhance reality. To make the ordinary extraordinary. To create lasting beauty from something ephemeral, capturing a moment in time.

My work is visual, but I am inspired by the olfactory. In pieces crafted by my own memories, like Sunrise and Sunset, I always begin with smell. What perfume I was wearing, and then more - what was floating in the air around me? Is the memory crisp or fruity, or heavy with flavor and florals? Scent brings us back to a moment in our lives instantly. It's the best way to remember. From here, colors bloom and shapes emerge, there's at once a clear tone and direction. A concept is born.
The senses and authenticity
Artists and perfumers, we are in many ways the same. We delight the senses by bottling something beautiful - whether in a liquid or in a frame. Many perfumes are made wonderful by my favorite floral subjects.

And, most of all, our work is deeply personal. We create from the truth within ourselves, and we hope that it touches that same truth in someone else. Our identities are tied to the things we surround ourselves with - our art, our scent, our clothes, our homes, and our people. We help shape the personalities of the world, and the conversations held within. The promise of great art and all that it can inspire is what excites me most about this work. 

with love,