Art prints that make you feel happy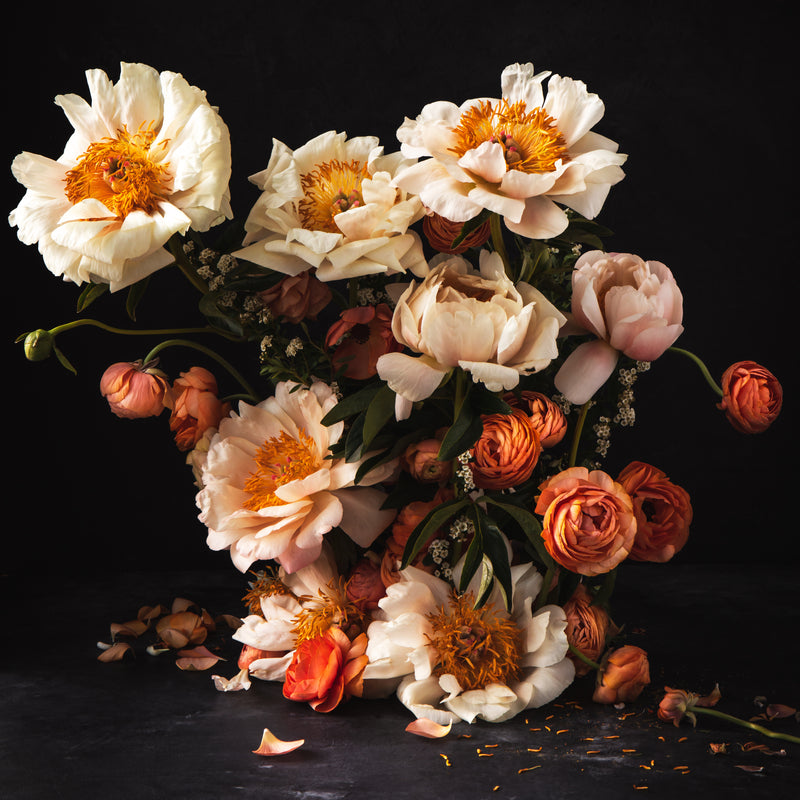 Have you ever paused to consider how color makes you feel? Just last week, a dear friend told me she was grocery shopping for a senior who is unable to leave her home. The sun was shining and it was the perfect spring day. She stopped at the fresh flower stall and scooped up a posie of vibrant blooms to gift to the elderly lady with her groceries. "I just felt like delivering a little sunshine with her shopping this week!" she exclaimed.
Color can be surprisingly therapeutic and finding ways to weave it into our everyday lives can have lasting effects on our wellbeing.
"The shades of soft gold, vibrant coral, and blushy peach in my floral art print — Familie for example, bring about feelings of warmth and happiness just by simply looking at it."
Filling the space around us with hues that speak to our heart — no matter what they may be, provides us with much needed moments of pause and appreciation. A key component of all my floral art works, color has and will continue to inspire my creativity and restore my soul. Tell me, what colors speak to your heart?
with love,